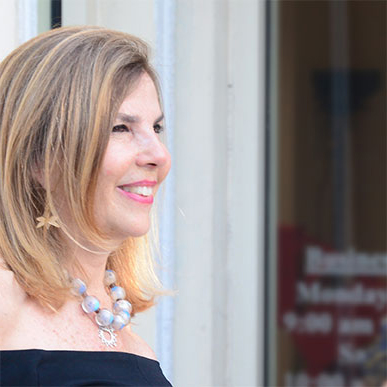 Adriana Meneses Imber graduated from Communication at UCAB (Caracas, Venezuela) and has a post-graduate degree in Art Administration from Drexel University, (Philadelphia, USA). Since the year 79 has worked as a reporter for the Cultural Pages of El Universal, a task that continued while studying in the United States. She took Art Appreciation courses at the Barnes Foundation, Philadelphia.
In 1987 she opened the gallery Ernst Alexander in Washington DC. From 1990 to 1995 worked as Director of Culture of the Government of the Federal District, Venezuela, where she developed an extensive program of exhibitions, musical events, and training workshops, among other activities.
In 1995 she became Director-founder of the Museum Jacobo Borges, unique institution in its genre whose profile is to developed a series of exhibitions and activities that link the artistic to social issues. In that position Meneses remained for eleven years. from 2006 to 2007, directed the Museum Carlos Cruz Diez later became the coordinator for Special Projects for IARTES. In August, 2015 moved to the United States, where she has been organizing exhibitions and is part of the I AM MONUMENTS Institutional Assets and Monuments team and part of the Arts Connection board.